Since 1898, when the forge craftsman Felipe Casado opened a small family workshop, until present day, many things have changed.
104 years later, the quality of our products and our capacity to respond to market demands have turned Metálicas Casado, S.A. into a consolidated competitive company at national level in the sector of tooling supplies for construction, with regard to both product quality and customer service.
Today, with a 12.300 m2 manufacturing plant, our company boasts leading edge technology and equipment, and processes adapted to our work. Our products provide highly efficient solutions to our clients' needs.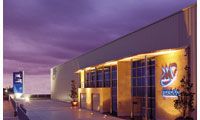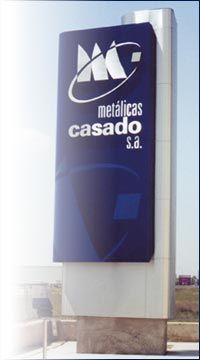 In Metálicas Casado, we are concerned with all aspects of quality and safety at work, which is why we develop products that surpass the demands of the European Committee for Standardisation (CEN). Consequently, our modular scaffolds and platforms have successfully surpassed the strictest resistance tests as set forth in the HD 1000 Harmonisation Document.
Is that all?… No!
In Metálicas Casado, we maintain the availability and cordial service that has been one of our traits for decades. Indeed, the human factor has always been our "touch of distinction", which is beneficial for our clients and something in which we take great pride.